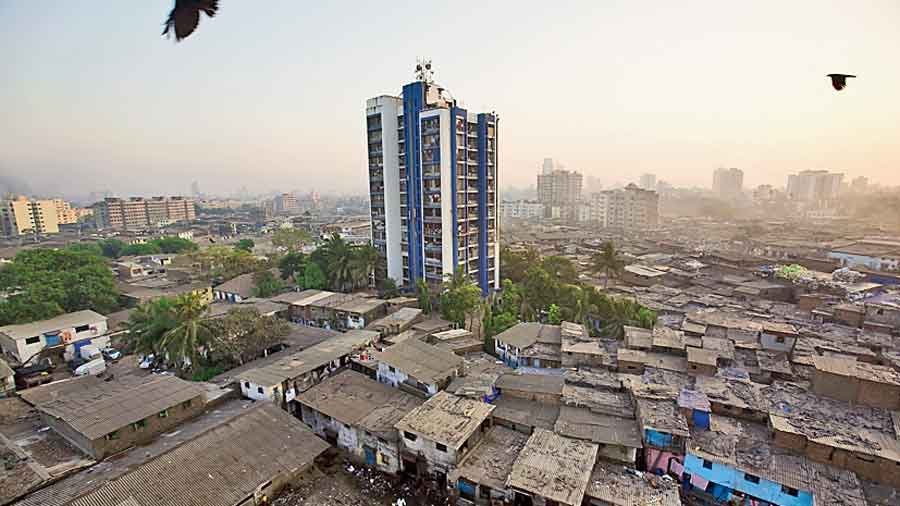 Democracy cannot coexist with contempt for the multitude
[ad_1]
India is up for grabs. Minister accused of illegally building on tea plantation land; Calcutta's 21-acre expanse of prized horticultural gardens could be the next target of criminal greed disguised as "development," that much abused word that has crept into and corrupted every Indian language; The reports are bristling with impostors swindling the unsuspecting of their life savings. The emails are crying out for help. A mother complains that her daughter will die if she is not treated immediately, a father pleads that he cannot afford to continue his son's education. Banks warn against fraudsters. We do not hide the threadbare social fabric of a country awaiting the 74th anniversary of Independence.
What The Economist calls India's "Billionaire Raj" has germinated 40 new billionaires during the pandemic while 230 million additional workers and villagers crawled in the dust of the jobless shortage. Narendra Modi accused the opposition of "insulting" democracy as his government passed 12 bills by voice vote without debate in less than seven minutes. A former provincial deputy accused of arson has been welcomed into the Bharatiya Janata party; the member of the BJP whom he is accused of having sacked the house (both were then active in other parties) declared herself "stunned". Health and education remain the most neglected areas of official responsibility, arguably because politicians cannot reap any short-term dividends. Images of the dead and dying, of breathless coronavirus patients outside hospitals too crowded to admit, scrambling for oxygen cylinders, smoldering cremation fires day and night, and the Ganga heavy with swollen corpses rivaled artwork of the Rs 1,000 crore Ram temple project in Ayodhya and the Central Vista project estimated at Rs 20,000 crore. Seasoned diplomat Jagat Singh Mehta, Foreign Minister from 1976 to 1979, said Singapore was "the only former colony to achieve independence."
Other countries also sometimes stumble in the first wave of self-government. Some, like Myanmar, are squandering their heritage even more flamboyantly. But India's progress is steadily declining. La Martinière de Calcutta, my old school founded in 1836, plagued by resignations, dismissals, pecuniary allegations, lawsuits and, now, even apparently by a school replica, seems to reflect the current fate of many dilapidated institutions that ran smoothly for a few years after 1947. Old-fashioned though it is, Winston Churchill's foreknowledge comes to mind every time I get less and less gasoline for my 500 rupee bill. "Power will go into the hands of rascals, thugs and buccaneers," he warned. "Not a bottle of water or a loaf of bread will escape tax; only the air will be free … "Some of his doubts were shared even by a sympathizer like Philip Mason who regretted after 19 years in the Indian civil service that Garhwalis imagined that a highway would solve all their problems" just as people thought that independence would solve India's problems ".
These idealists expected altruistic patriots to take the reins of government and rule for the public good. They ignored the venality that exploded in the great ghee scandal of 1917 when Lord Ronaldshay, Governor of Bengal, noted the "electrifying" spectacle of nearly 5,000 Brahmins desperately cleaning themselves up by the Hooghly because the pious Hindu traders who monopolized the ghee trade (and whose successors brandish the Hindutva flag today) did not hesitate to adulterate ghee with suet from forbidden meats. Nor did they foresee that the electoral numbers game would launch a larger than life Ozymandias of the last days, King of Kings, to dissipate public funds for posterity in order to "Look at my works, mighty ones, and despair!" "
As a down-to-earth politician with his ear to the ground, Churchill spotted "the crowd of wealthy Bombay merchants and millionaire mill owners, sweaty millionaires" surrounding Mohandas Karamchand Gandhi. "What are they doing there, these men, and what [Gandhi] to do in their homes? Churchill wondered. He answered himself. "They are arranging for the biggest bluff, biggest lie and biggest betrayal to be followed by the biggest ramp 'into a future marked by'[n]epotism, back scratching, bribery and corruption in all their forms ". Churchill's miscalculation was to equate post-British India with China, which he stupidly called a "barbaric nation." But never pragmatic, he probably would have welcomed Britain's current dependence on Chinese investment, trade and tourists as easily as he later hailed Jawaharlal Nehru as "the light of Asia." . He might even have recognized that the thin veneer of parliamentary protocol that passes for Indian democracy has no bearing on political morality, administrative jurisdiction or economic growth.
A shocking non-public education system, neglected medical care and stagnant job opportunities are behind the rush to Britain, Australia and the United States of America. This constant brain drain is the most damning indictment of India's failure as a modern nation state. The ostentatious statuary and reimagining of perfectly usable existing wheels with grand civic architecture are shameful distractions like counting the same expense counts over and over in so-called relief packages. Espionage, which is practiced by so many 15 opposition parties, is as heinous but as old as Statecraft, even though Pegasus spyware is more sophisticated than any previous device. At one point, German Chancellor Angela Merkel, Spanish Prime Minister Mariano Rajoy, and Brazilian President Dilma Rousseff were among dozens of world leaders whose phones and emails were tapped by US intelligence agencies while they were not listening to private conversations. of their own president, Barack Obama. Nehru did not write a letter to post in India for 25 years without realizing that it would be read "by a secret service censor". He also knew that all his phone conversations were bugged. Ironically, a British historian later revealed that Nehru's own intelligence chief BN Mullick "remained remarkably close" to MI5 even after political relations between New Delhi and London cooled.
Official duplicity and secrecy certainly deserve to be exposed, but the lack of economy, decency and objectivity in governance does more harm than violations of notional democracy. The persecution of officials who may not follow the line, the favors bestowed upon those who do, the studied avoidance of the media, and the disregard for legislative decency evident in refusing to answer questions from the opposition do not strengthen the respect for authority. Whether or not democracy is the worst form of government apart from all others, it is not an end in itself. It is the means of sharing authority, equitably distributing wealth and achieving what the King of Bhutan, Jigme Singye Wangchuck, has dubbed "gross national happiness". This cannot coexist with the contempt for the multitude implicit in the comment by Narayan Prasad, a BJP lawmaker in Bihar, that since "ordinary people mainly use buses" they are unaffected by soaring oil prices. and "get used to it" if they are.
Such episodes reveal a complete disrespect for the audience, both individually and collectively. A similar contempt could explain the rumors of privatization of the Life Insurance Corporation of India. Normally, private ownership means vigorous growth, but dismemberment of the PFR would risk putting hundreds of crores of investment at risk and threatening the savings of some 300 million policyholders. It would be like allowing stingy businessmen to make money from the garden which is the proud legacy in Calcutta of William Carey who founded India's first degree university, the Ramayana in English and the Bible in Bengali, Oriya, Assamese, Marathi, Hindi and Sanskrit.
Politicians can afford to treat people with disdain by yielding to the most backward prejudices of the lowest denominator of majority opinion. They have the "Billionaire Raj" behind them: he shares the booty because India is up for grabs. There is little to celebrate this August 15 as the country trembles on the brink of a third wave complicated by the Delta variant and possibly other deadly mutations.
[ad_2]